Funded by the European Union's Horizon 2020 research and innovation program under grant agreement No 880322, InterAx Biotech is developing PICARD, an innovative and unique lead discovery platform for the design and selection of better drug candidates.
PICARD will combine a systems biology approach with experimental data and will use artificial intelligence methods to design novel compounds with the desired properties. This holistic approach differentiates PICARD from technologies now used in the pharmaceutical industry, as with its power to better predict in vivo effects, PICARD will dramatically reduce the need for animal testing (60-80%) and increase the probability of success of drug candidates in clinical trials. At the moment, the success rate in clinical trials is lower than 12%. This produces sizeable costs (€2.3 billion) and extremely long time to market (15 years or longer) in drug development.
InterAx Biotech will offer custom-designed PICARD services to pharmaceutical and biotech companies that are outsourcing key stages of their drug discovery process. PICARD will remarkably increase the efficiency of the drug discovery process, offering customers economic savings of at least €150.7 million per developed drug and a reduction of time to market to 10 years. PICARD focuses on G Protein Coupled Receptors (GPCRs), which are the target of 40% of the developed drugs. However, >70% of the pharmacologically relevant GPCRs are yet to be exploited, which creates an untapped global market opportunity of €71.2 billion.
InterAx Biotech intends to acquire, in seven years, 1-2% of the European and US available markets (€940 million). To achieve this goal, the company has designed a business model in which PICARD is offered at increasing levels of support, investment and risks for their customers: service projects, pilot projects and long-term partnerships. This strategy is devised to lower market entry barriers, allowing the company to start commercialization right after Phase 2 execution, with a zero time to market.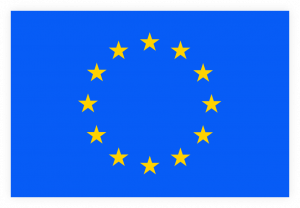 The project PICARD has received funding from the European Union's Horizon 2020 research and innovation program under grant agreement No 880322